Rain berkahwin dengan Kim Tae Hee
Siapa peminat Rain? Aje susah bebenor bagi Abe We yang tak minat Korea ni nak sebut nama wife dia. Kalau baca sekali bunyi Kim Tahi, tapi ada lah kawan Abe We yang betulkan, Kim Te Hi. Ooooo....bukan Tahi ye. Hihiihih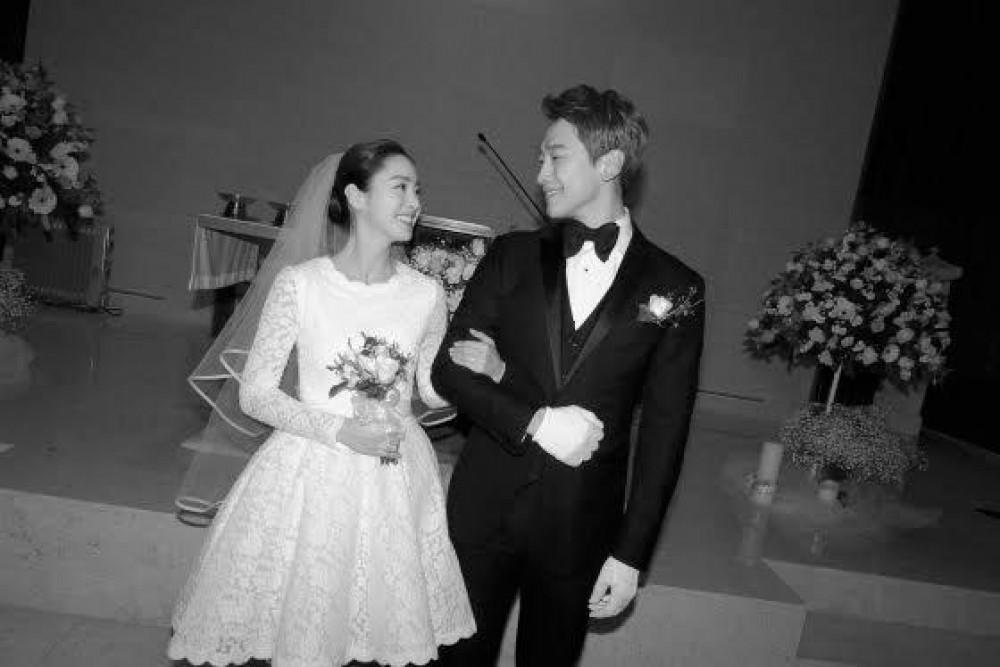 Rain and Kim Tae-hee married each other on Thursday at Gahoe-dong Cathedral in a small, private wedding.
Only family members and a few close friends including Psy and Park Jin-young, who is also known as JYP, attended the service.
Rain and Kim will unveil their wedding pictures, along with a public announcement after the wedding, Rain's agency said Thursday.
Kim Tae Hee juga telah menulis sepucuk surat tanda penghargaanya kepada peminatnya.