Google Allo - Applikasi komunikasi terbaru
Siapa yang pernah dengar Google Allo? Abe We pun baru dengar dari
http://www.anonews.co/snowden-allo-app/
. Gara-gara baca website ni, syok pula Abe We membaca pelbagai info yang tidak kita ketahui.
Dari pemahaman Abe We, Google Allo ni applikasi yang sama seperti Whatsapp, Telegram dan lain-lain lagi.
Tetapi, satu amaran telah di keluarkan oleh Edward Snowden. Mamat ni memang terkenal kebelakangan ni. Bab mencuri data sulit kerajaan, memang dia power.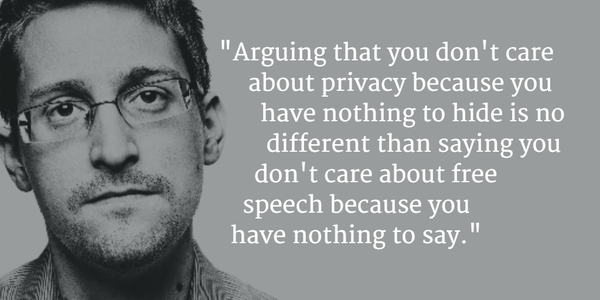 Dan, apakah amaran yang telah dikeluarkan oleh Edward Snowden ini? Jom kita baca sikit.
Google has finally released its new chat app after showing it off over the summer.

It comes with a robot that watches everything people say and then stores it for later analysis

, using that data to improve the app itself.
But that also means that

chats are stored on Google's servers indefinitely, and are able to be read by it

. The company had initially indicated that the messages would only be stored temporarily, limiting the possible impact of any data breach and retaining some privacy for users.
Macam seram pulak baca kan? Segala apa yang kita taip, akan di simpan di dalam server Google. Bahaya betul. Kalau nak share apa-apa yang private, tak boleh share di sini. Kang ada duit dalam akaun bank tiba-tiba hilang.
Tapi...
But it now appears that Google won't be doing that after all. Instead it will keep hold of all conversations.
Okok. Google tak buat macam apa yang kita fikirkan.
Tak mustahil juga, dia boleh buat. Kuasa dekat dia.
Hmmm...Macam mana korang rasa?
SSPN i Plus Online, Segalanya Mudah? Klik Disini!
Tukar Domain

blogspot

ke

.com

dengan hanya

RM35
Hilangkan masalah

JERAWAT

dan

JERAGAT

dengan set Q'Sarra